(Hoisted from comments elsewhere)
If you work for facebook, quit.
If you are a user of Facebook and are not required by absolute circumstance: close your account. Literally every time you wish someone a happy birthday or "like" a cute kitten post, you are putting another penny into the pockets of Peter Thiel, Palmer Luckey and god only knows how many more neoreactionary scumbags who are only too happy to take your money in order to buy the rope they're going to use to hang you.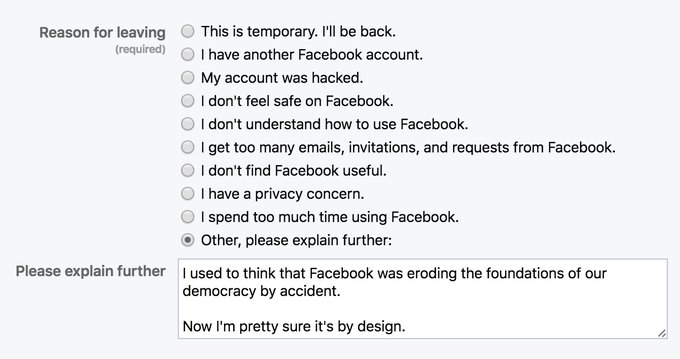 Remember: twitter has Nazis. Facebook funds them.