Assuming the following:

— The Bradley Effect is real, and that the problems of Democrats over-polling in 2000 and 2004 have not been fixed; so Obama is over-polling by some statistically significant amount, let's say at least 2 percentage points.

— That "undecided" voters will break strongly Republican, just like they did in 2000 and 2004.

Based on ev.com's current polling data, that means that the actual electoral map we're facing down right now looks something like this: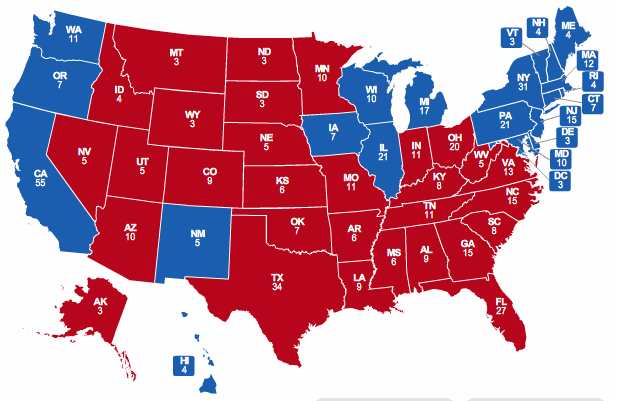 …which is McCain 284, Obama 254. (It's also basically 2004's results, except with the Democrats picking up New Mexico and Iowa, while the Republicans pick up Minnesota.) Consider that my "hope I'm wrong" prediction.

T-minus 6 days. This nonsense can't be over fast enough.