Everyone is now officially wondering: what's that weird bulge on Bush's back?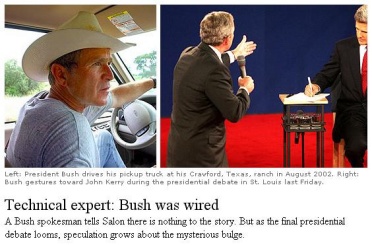 (from
salon.com
, click to enlarge)
Well…
I think I read that book already…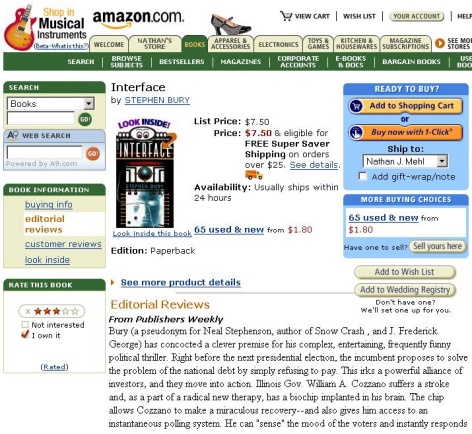 (from

the Amazon listing for Interface, by Stephen Bury

AKA

Neal Stephenson

, click to enlarge)


Maybe that pretzel did more damage than we thought? It would certainly explain the President's chronic balance issues.