I can't believe I didn't dig this out last week when John Kerry officially announced his candidacy. Silly me.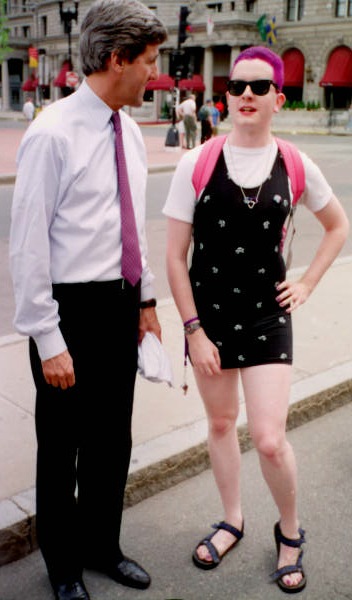 Yeah, that's me, in 1996, pestering John Kerry at the Boston Pride Parade. To his credit, he did not flinch when I shook his hand and made eye contact. Despite his occasionally wishy-washy politics, I've always had a soft spot in my heart for the guy because of it.
For scale calibration in that photo, I am six feet and one inches tall. (185.5cm for you euros.) Kerry
towered
over me. If he ever quits politics, he has a hell of a career as a scarecrow in front of him.